The PubReader View: A New Way to Read Articles in PMC
Posted by Marco Tamase on December 10th, 2012 Posted in: NLM Resources, PubMed

---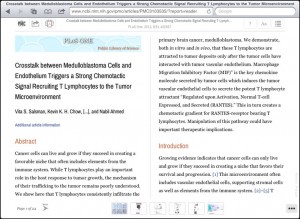 In order to keep pace with the continuing advances in web technology, PMC has launched PubReader, an alternative web presentation that offers another, more reader-friendly view of the articles in the PMC archive. Designed particularly for enhancing the readability of PMC journal articles on tablet and other small screen devices, PubReader can also be used on desktops and laptops and from multiple web browsers.
Like a printed paper, PubReader breaks an article into multiple columns and pages to improve readability and navigation. PubReader can expand a page to whatever fits on your screen — with multiple columns on a desktop monitor or a single column page on a small tablet. It will even switch to two columns if you rotate the tablet to a landscape view. When you adjust the font size or change the size of the browser window, page boundaries and columns are adjusted automatically.
PubReader can be activated by selecting the PubReader Format in the right-hand column of individual PMC articles. Additional information can be found in the NLM Technical Bulletin and the PubReader About webpage.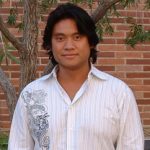 ABOUT Marco Tamase
Marco Tamase is the Member Services Coordinator for the Pacific Southwest Region of the Network of the National Library of Medicine located at UCLA.
Email author View all posts by Marco Tamase