Three New Resources Available in NLM Digital Collections!
Posted by Alan Carr on September 5th, 2019 Posted in: Communications Tools, NLM Resources, Public Health, Search Tools
Tags: NLM Digital Collections
---
The National Library of Medicine has announced that the following resources have been fully digitized and added to the NLM Digital Collections site: Hospital and health administration index, Hospital literature index, and Cumulative index of hospital literature.
Because these resources contain citations to dissertations and audiovisuals that were not in MEDLINE, many libraries have been reluctant to discard their print copies. Because the titles are now available online, libraries that wish to remove their print copies can safely do so.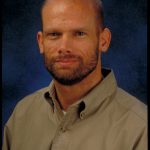 ABOUT Alan Carr
Alan Carr is the Associate Director, National Network of Libraries of Medicine, Pacific Southwest Region, based at UCLA.
Email author View all posts by Alan Carr