Toxies Short Videos on Toxic Chemicals
Posted by Marco Tamase on August 15th, 2013 Posted in: Announcements, Consumer Health, Non-NLM Resources

---
The Toxies is a multi-media campaign to keep communities safe from toxic chemicals and pollutants. The campaign, produced by the statewide coalition Californians for a Healthy and Green Economy (CHANGE), and led by Physicians for Social Responsibility-Los Angeles (PSR-LA), works with groups across the country to bring toxic chemicals to life with a Hollywood spin. They are launching a new webisode series called The Toxies: Exposed. Through seven short videos, follow a daring investigative journalist as he chases down toxic chemicals and pollutants, to raise awareness about toxics in our homes, schools, workplaces, and communities.
The Toxies is a project to highlight the real life battle to retire dangerous chemicals and pollutants and protect our health. The videos feature Bisphenol-A, Chloropicrin, Flame Retardants, Fracking Chemical Cocktail, Lead, Mercury, and Yellow Soap. Last year, actor D.W. Moffett hosted the event at the Silent Movie Theater in Los Angeles, and wrote in the Huffington Post how he and his wife Kristal "learned about the ubiquitous toxic exposures in our daily lives and our country's broken regulatory system that does not adequately protect us."
There was a worldwide premiere of these webisodes and discussion on August 15th at the Downtown Independent Theater in Los Angeles. Following the screening, a discussion was held with scientists, advocates, and community members. Afterwards, all seven webisodes were posted online, along with accompanying fact sheets, links to take action, discussion guide, and trivia game, so you can host a "screening" and discussion for your organization. All videos are available in English and Spanish. Online and print materials will also be available in Spanish. Explore the Toxies website for more information!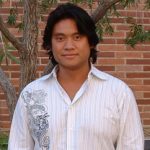 ABOUT Marco Tamase
Marco Tamase is the Member Services Coordinator for the Pacific Southwest Region of the Network of the National Library of Medicine located at UCLA.
Email author View all posts by Marco Tamase