TOXNET Provides Permalinks to Individual Records
Posted by Marco Tamase on December 18th, 2014 Posted in: Environmental Health and Toxicology, NLM Resources

---
Permanent links to National Library of Medicine (NLM) TOXNET records are now provided for the Hazardous Substances Data Bank (HSDB), TOXLINE, LactMed, Developmental and Reproductive Toxicology Database (DART), Toxics Release Inventory (TRI), Comparative Toxicogenomics Database (CTD), Integrated Risk Information System (IRIS), International Toxicity Estimates for Risk (ITER), Chemical Carcinogenesis Research Information System (CCRIS), and GENE-TOX.
To create a permanent link, click on the "Permalink" button found in the upper right of a TOXNET record. This provides a pop-up window with a URL to share or to save for retrieving the record at a later time.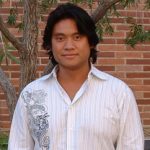 ABOUT Marco Tamase
Marco Tamase is the Member Services Coordinator for the Pacific Southwest Region of the Network of the National Library of Medicine located at UCLA.
Email author View all posts by Marco Tamase