Upcoming NCBI Webinars: Advanced Search in dbGaP and 1000 Genomes Project Data
Posted by Marco Tamase on December 7th, 2015 Posted in: E-Science, Education & Training, NLM Resources, Search Tools

---
Join NCBI staff for the upcoming webinars on dbGaP and the 1000 Genomes Project Data.
NCBI Minute: New Advanced Search in dbGaP Provides Easy Access to Relevant Data
Wednesday, December 16, 2015, 9:00-9:15 am PST
The new advanced search interface to dbGaP makes finding relevant data much easier. In this webinar you will learn how to access the new faceted search and to quickly find human subject data by study, variables, datasets, documents, and genotypes.
Accessing the 1000 Genomes Project Data at the NCBI
Thursday, December 17, 2015, 10:00-11:00 am PST
The 1000 Genomes Project data now include small-scale and structural variant calls from 2,504 individuals representing 26 human populations. In this webinar you will see how to access 1000 Genomes data through the SRA, dbVar, SNP and BioProject resources, as well as through tracks on annotated human sequences in the Graphical sequence viewer and the Variation Viewer. Most important you will learn how to display, search, and download individual and genotype level data through the dedicated 1000 Genomes Browser that allows searching by chromosomal position, gene names and other genome markers.
Visit the NCBI Webinars and Courses webpage to view archived webinars and materials, and to learn about future webinars. Archived webinars can also be accessed on the NCBI YouTube channel.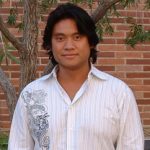 ABOUT Marco Tamase
Marco Tamase is the Member Services Coordinator for the Pacific Southwest Region of the National Network of Libraries of Medicine located at UCLA.
Email author View all posts by Marco Tamase