Upcoming NCBI Webinars: Eukaryotic Genome Data Curation and NCBI Graphical Viewers
Posted by Marco Tamase on December 21st, 2015 Posted in: E-Science, Education & Training, NLM Resources, Search Tools

---
Join NCBI staff for the upcoming webinars on RefSeq and NCBI Graphical Viewers (including Sequence Viewer and Variation Viewer):
Eukaryotic Genome Data Curation at NCBI
Tuesday, January 5, 2016, 10:00-11:00 am PST
What do a fish, a plant, and a protozoan have in common? These are all example organisms for which NCBI Reference Sequence (RefSeq) staff manually examine and improve the scientific data in NCBI Assembly, Gene, Genome, and RefSeq (among other) databases. The RefSeq project spans viruses to human and in this webinar, three RefSeq biocurators will focus on aspects of data curation for eukaryotic organisms. We will discuss several aspects of manual curation including sequence analysis, functional annotation, data validation and community collaboration. We will also highlight how these curation efforts improve the programmatic approaches used by RefSeq genome annotation pipelines, which allow NCBI to handle the ever-increasing amount of data generated by researchers.
NCBI Minute: New track options for getting the most out of NCBI Graphical Viewers
Thursday, January 7, 2016, 9:00-9:15 am PST
New track options in the NCBI graphical viewers and genome browsers provide powerful features including seven different NCBI Recommended Track Sets, the ability to create, save and share custom track sets as a collection in My NCBI. You will learn how to use these new features as well see how to search and quickly find relevant tracks and to upload your own custom data. This webinar will help you get the most out of the NCBI Graphical Sequence Viewer, Variation Viewer and other NCBI graphical browsers.
Visit the NCBI Webinars and Courses webpage to view archived webinars and materials, and to learn about future webinars. Archived webinars can also be accessed on the NCBI YouTube channel.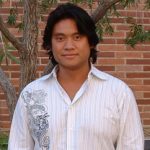 ABOUT Marco Tamase
Marco Tamase is the Member Services Coordinator for the Pacific Southwest Region of the Network of the National Library of Medicine located at UCLA.
Email author View all posts by Marco Tamase