Upcoming NNLM Course for Public Library Staff: Libraries as Partners in Healthy Communities
Posted by Alan Carr on January 29th, 2020 Posted in: Communications Tools, Consumer Health, Education & Training
Tags: public libraries, WebJunction course
---
WebJunction is collaborating with the National Network of Libraries of Medicine to design a series of courses for public library staff related to health topics. In March, the free, two-week, instructor-led course, Libraries as Partners in Healthy Communities, will be presented in two live, online sessions, on March 3 and 10, from 11:00 am-12:00 pm Pacific Time, with two additional hours of readings and assignments for learners to complete on their own. Participants will also be encouraged to share ideas and learning with others enrolled in the course through active discussion forums. The course will explore how libraries can actively partner to promote the health of their communities through responsive programs and services, and how to incorporate this focus into the library's strategic plan. Enroll today!
Public libraries around the country are magnifying the role they play as key contributors to community health. By understanding the health needs and challenges specific to their communities, libraries are able to respond with relevant services and programming, often created in collaboration with local agencies and health providers.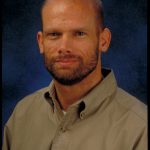 ABOUT Alan Carr
Alan Carr is the Associate Director, National Network of Libraries of Medicine, Pacific Southwest Region, based at UCLA.
Email author View all posts by Alan Carr