Update on EFTS Continuation
Posted by Alan Carr on July 19th, 2019 Posted in: Announcements, DOCLINE, Non-NLM Resources
Tags: EFTS
---
On May 22, 2019, Electronic Funds Transfer System (EFTS) users received a communication from Janice Swiatek, director of the Lyman Maynard Stowe Library at the University of Connecticut (UConn) Health Center, stating that UConn would be unable to continue operating the EFTS billing agent for DOCLINE interlibrary loan (ILL) transactions past December 31, 2019.
The Medical Library Association, in collaboration with UConn and the National Library of Medicine, is developing upgraded technical specifications and a business model to be operated by MLA for a successor to the current EFTS. Assuming MLA can implement a high-quality, cost-effective, and sustainable solution for EFTS, the MLA Board of Directors supports this initiative to provide an essential service to the health sciences library community. Should this process prove successful, MLA will communicate the terms of the new EFTS user agreement by the end of August. The goal is to ensure continuity of service for EFTS during a transition from UConn to MLA.
For more information, visit this blog post from the NNLM National DOCLINE Coordination Office.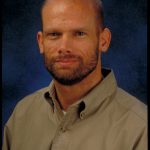 ABOUT Alan Carr
Alan Carr is the Associate Director, National Network of Libraries of Medicine, Pacific Southwest Region, based at UCLA.
Email author View all posts by Alan Carr