Update: Opioid Public Health Emergency
Posted by Alan Carr on October 24th, 2018 Posted in: Communications Tools, Consumer Health, Emergency Preparedness and Response, NLM Resources, Public Health, Search Tools, Social networking

---
On October 18, HHS Secretary Alex Azar signed a renewal of determination that a public health emergency exists as a result of the continued consequences of the opioid crisis. For additional information about the public health emergency, visit the following resources:
Opioid Epidemic: Collecting Now for Future Research in Circulating Now, by Susan L. Speaker and Christie Moffat, posted September 27, 2018.
This blog post describes how the National Library of Medicine Web Collecting and Archiving Working Group is archiving web content, including born-digital and social media content. The blog post includes a link to the Archive It web archive.
Opiate Addiction and Treatment Health Information Resources
This page of resources compiled by the NLM Toxicology and Environmental Health Information Program (TEHIP) includes links to information on addiction, treatment of opioid addictions, pregnancy and neonatal abstinence syndrome, data, and more. It also includes links to searches of NLM resources, including PubMed, the Drug Information Portal, MedlinePlus, and Disaster Lit.
Libraries and the Opioid Crisis Facebook Group
This Facebook group for librarians, administrated by WebJunction, is intended to inform and serve as a resource for library staff and trustees dealing with issues connected to the opioid crisis.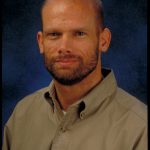 ABOUT Alan Carr
Alan Carr is the Associate Director, National Network of Libraries of Medicine, Pacific Southwest Region, based at UCLA.
Email author View all posts by Alan Carr