Updated Homepage and Logo Coming for Mobile Device Users of PubMed Labs
Posted by Alan Carr on September 10th, 2018 Posted in: Mobile Devices, NLM Resources, PubMed, Search Tools

---
PubMed Labs is a responsive Web site that can generate different display options depending on a user's device size, e.g., mobile phones. Mobile device users that access PubMed Labs will soon notice a slightly updated homepage and logo. Additionally, the "What is PubMed Labs?" question will be replaced by "What's new for PubMed Mobile?" The production PubMed Mobile ad to PubMed Labs will also be modified to encourage users to try the new PubMed Labs mobile design.
PubMed Labs is under active development and new features and functionality are regularly added. Please note the absence of a PubMed feature in PubMed Labs does not mean it is planned for elimination. To submit comments, questions, or concerns, use the Labs Feedback button. For further details, visit the NLM Technical Bulletin.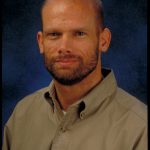 ABOUT Alan Carr
Alan Carr is the Associate Director, National Network of Libraries of Medicine, Pacific Southwest Region, based at UCLA.
Email author View all posts by Alan Carr