USC Center for the Digital Future Releases 11th Digital Future Project Report!
Posted by Alan Carr on June 26th, 2013 Posted in: Announcements, General, Mobile Devices, News & Reports, Social networking

---
On June 13, The University of Southern California (USC) Annenberg Center for the Digital Future released the 11th Digital Future Project Report, the longest continuing study of its kind, which includes findings on more than 180 issues that explore the views and behavior of Internet users and non-users. The 2013 report features new questions about negative online attention (bullying, harassment, and unwanted sexual attention), the impact of mobile devices, and a closer examination of the "Millennial Rift;" the vast differences between how Millennials (age 18-34) and non-Millennials use online sites and services. A press release with highlights from the report is available, and the complete report is available for downloading.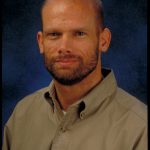 ABOUT Alan Carr
Alan Carr is the Associate Director, National Network of Libraries of Medicine, Pacific Southwest Region, based at UCLA.
Email author View all posts by Alan Carr