Use the 6 D's of Needs Assessments to Design an Effective Program!
Posted by Alan Carr on August 13th, 2012 Posted in: General

---
The NN/LM Outreach Evaluation Resource Center (OERC) recommends using evaluation questions as a foundation for evaluation projects. The questions are useful in developing data collection methods, analyzing data, and organizing evaluation reports. If you are planning a needs assessment, you can take advantage of a tip sheet that provides needs assessment questions for you: The 6Ds of Needs Assessments. This one-page document will help you identify the information needed to advocate for your project with a comprehensive, rational argument, as well as design an effective program. It was created by Kylie Hutchinson, principle evaluator for Community Solutions Planning and Evaluation. Use the 6 D's to cover all the bases of your needs assessment:
Deficit: What is the need requiring intervention?
Develop: What are the existing strengths the program will build upon?
Describe: What are the proposed participants' characteristics, learning styles and barriers, etc?
Desires: What are the preferences for receiving the program, e.g., format, length of program, location, etc?
Duplication: What is the unique niche the program will address?
Demand: Is there a demand for the program?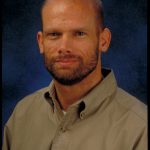 ABOUT Alan Carr
Alan Carr is the Associate Director, National Network of Libraries of Medicine, Pacific Southwest Region, based at UCLA.
Email author View all posts by Alan Carr