Open-Access Book Based on 2018 "Viral Networks" Workshop Now Available
Posted by Alan Carr on March 12th, 2019 Posted in: Announcements, Communications Tools, Data, Events, NLM Resources
Tags: open access
---
The new open-access book, Viral Networks: Connecting Digital Humanities and Medical History, comprising a collection of research papers, is now available from VT Publishing and NLM Digital Collections. The book is the product of the January, 2018, Viral Networks: An Advanced Workshop in Digital Humanities and Medical History, hosted by the National Library of Medicine, History of Medicine Division, supported by the Office of Digital Humanities of the National Endowment for the Humanities (NEH), and organized by Virginia Tech, and was a collaborative outcome of NLM's ongoing collaboration with the NEH. To mark the publication of the book, the free public program Viral Networks, Reconnected: A Digital Humanities/History of Medicine Research Forum, will be videocast via global livestream on Thursday, April 4, at 11:00 am PDT, and archived for later viewing.
This volume of original essays explores the power of network thinking and analysis for humanities research. Contributing authors are all scholars whose research focuses on a medical history topic, spanning fourteenth-century France to twentieth-century Alabama. The chapters involve a variety of situations in which scholars must determine if network analysis is right for their research, and what the possibilities are for implementation. Practical tips are offered on identifying an appropriate network to analyze, finding the best way to apply network analysis, and choosing the right tools for data visualization. The result is a highly original and practical volume for scholars in all fields of historical study who might be considering network analysis for their own research.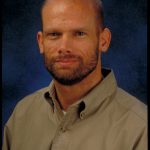 ABOUT Alan Carr
Alan Carr is the Associate Director, National Network of Libraries of Medicine, Pacific Southwest Region, based at UCLA.
Email author View all posts by Alan Carr