What's New for 2013 MeSH for Rare Diseases
Posted by Marco Tamase on December 10th, 2012 Posted in: PubMed, Rare Diseases

---
MeSH uploaded the disease portion of the Online Mendelian Inheritance in Man (OMIM) database available in the Unified Medical Language System. OMIM is a database that catalogues human diseases with genetic components. Although OMIM disease names are available for searches in PubMed, it is often difficult to index and search for the articles on rare diseases with genetic components due to multiple synonyms used by different scientists that often do not overlap. As was done with NIH Office of Rare Diseases and Research (ORDR) disease terms in 2010, OMIM terms were compared to the existing MeSH descriptors and SCR records. When matches were found, OMIM thesaurus tags were added to the matched MeSH record terms. Where there were no string matches, new disease SCRs were created and mapped to descriptor(s) using the Heading Mapped to (HM) field. MeSH created 3,774 new disease SCRs, and identified and tagged 1,498 existing ORDR SCRs as rare diseases with genetic components during the OMIM load. All OMIM disease names therefore will be available starting with MeSH 2013 for indexers and searchers. The use of the HM field in the disease SCRs will lead to more consistent indexing and retrieval for rare genetic diseases.
There were 2,165 terms in 772 descriptors (MeSH headings) matching OMIM terms and therefore, tagged with the Thesaursus ID (TH)=OMIM (2013). An additional 10,286 terms in 5,453 total SCRs (6,331 terms in 3,774 new SCRs and 3,955 terms in 1,498 existing SCRs) were identified during the load. All newly created SCRs were reviewed and mapped to at least one disease descriptor.
The NLM Technical Bulletin article, What's New for 2013 MeSH, includes additional information on the OMIM tagging. The NLM Technical Bulletin article, What's New for 2010 MeSH®, has additional information on the 2010 ORDR term merger into the MeSH vocabulary.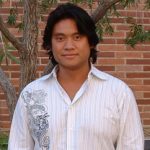 ABOUT Marco Tamase
Marco Tamase is the Member Services Coordinator for the Pacific Southwest Region of the Network of the National Library of Medicine located at UCLA.
Email author View all posts by Marco Tamase