What's New for 2014 MeSH
Posted by Alan Carr on December 19th, 2013 Posted in: Announcements, NLM Resources, PubMed, Search Tools

---
Three hundred four (304) new MeSH Headings were added in 2014. Forty-eight (48) MeSH Headings were either changed or deleted and replaced with more up-to-date terminology. Three new publication types have been introduced for 2014 MeSH:
Dataset: This publication type is defined as "An organized collection of values stored permanently in a formalized manner suitable for communication, interpretation, or processing." This publication type will not be used in combination with any other publication type as it is not to be used for journal articles that contain or produce datasets as part of the publication (including Supplemental Materials). Rather, it will be used on citations to items that are stand-alone descriptions of the metadata of a particular dataset.
Observational Study: The scope note defines this publication type as "A clinical study in which participants may receive diagnostic, therapeutic, or other types of interventions, but the investigator does not assign participants to specific interventions (as in an interventional study)." This publication type should not be confused with the MeSH Heading "Observation" which is used for a scientific method. There is a related new MeSH Heading "Observational Studies as Topic," which is used for general design, methodology, economies, etc. of observational studies.
Pragmatic Clinical Trial: This publication type refers to "Randomized clinical trials that compare interventions in clinical settings and which look at a range of effectiveness outcomes and impacts." There is a related new MeSH Heading, "Pragmatic Clinical Trial as Topic," which is used for general design, methodology, economics, etc. of pragmatic clinical trials.
Additional details are available by consulting the 2014 online Introduction to MeSH and the NLM Technical Bulletin.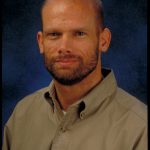 ABOUT Alan Carr
Alan Carr is the Associate Director, National Network of Libraries of Medicine, Pacific Southwest Region, based at UCLA.
Email author View all posts by Alan Carr