WHO Global Observatory for eHealth "mHealth" Report Now Online!
Posted by Marco Tamase on June 8th, 2011 Posted in: Mobile Devices, Telemedicine

---
The World Health Organization has published its third Global Observatory for eHealth report, mHealth: New horizons for health through mobile technologies. The Global Observatory for eHealth (GOe) is an initiative dedicated to the study of eHealth and its evolution and impact on health in countries, especially in low- and middle-income countries.
According to the International Telecommunication Union there are now close to 5 billion mobile phone subscriptions in the world, with over 85% of the world's population now covered by a commercial wireless signal. This is transforming the way health services and information are accessed, delivered, and managed. With increased accessibility comes the possibility of greater personalization and citizen-focused public health and medical care. The report analyzes the results from WHO's second global survey on eHealth in 2009, which focused on mHealth (mobile health). The report also provides case studies of mHealth in action around the world, including SMS campaigns in Bangladesh which allow pregnant women in remote villages to receive timely prenatal advice and Cambodia's Cam e-WARN system which monitors disease outbreaks via SMS.
Previous GOe reports, Atlas – eHealth country profiles and Telemedicine – Opportunities and developments in Member States are also available for free on the WHO website.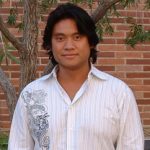 ABOUT Marco Tamase
Marco Tamase is the Member Services Coordinator for the Pacific Southwest Region of the Network of the National Library of Medicine located at UCLA.
Email author View all posts by Marco Tamase