WISER 5.1 Now Available!
Posted by Alan Carr on January 18th, 2018 Posted in: Emergency Preparedness and Response, Mobile Devices, NLM Resources, Public Health

---
WISER 5.1 is now available on all platforms! The following new features are included in this release:
CHEMM ("CHEMM 2.0") has extensive new and updated content, e.g., guidance and reference materials.
New Acute Exposure Guideline Levels for airborne chemicals (AEGL) data from the EPA.
Data updates based on the latest Hazardous Substances Data Bank (HSDB) content.
Android: Upgrades for KitKat. OS 4.4 is now required. Protective distance "point into the wind" feature added for devices with a compass.
Windows: Completely new installer. Leverages new features of .NET. Version 4.6.1 is now required.
Fixes to Emergency Response Guide UN searches (duplicates now displayed) across all platforms.
Many smaller updates and bug fixes.
Also, check out WISER's new series of YouTube videos. These videos introduce WISER's functionality, walk through a known substance scenario, and explore WISER's protective distance mapping feature in detail. WebWISER enhancements and WISER version 5.2 coming soon!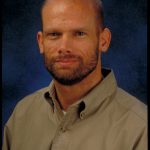 ABOUT Alan Carr
Alan Carr is the Associate Director, National Network of Libraries of Medicine, Pacific Southwest Region, based at UCLA.
Email author View all posts by Alan Carr