Living on the Data Fringe: Vaccines on the Mind
Posted in: #CC/Academic List, #Health Interest List, #Health Sciences List, #Public/K-12 List, Blog, Data Science

---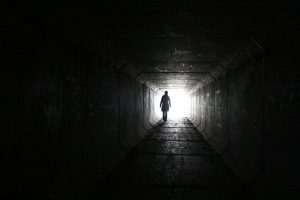 The GOOD news on the vaccine front over the past few weeks related to the progress of the pharmaceutical companies may be an indicator that we are seeing the light at the end of this dark COVID-19 tunnel. Although no vaccine is 100% effective (WHO, 2020), numbers like 90 – 95% efficacy should bring us hope that the rising hospitalization numbers and death tolls will eventually decrease. However, we still need to be diligent in wearing masks and social distancing now more than ever because it will take time to implement a plan to vaccinate over 300 million people.
This good vaccine news made me think about some visualizations I saw in the past that were created to show just how effective vaccines can be. Before COVID, the Wall Street Journal in 2015 published a series of visualizations that depict the impact of several vaccines. This type of visualization is called a heat map and shows, through a range of color squares, how cases of disease have decreased across time and especially after the point where vaccines have been introduced. I hope to see the COVID-19 visualization get added to this list soon so that we can watch our states slowly move from red to blue. Not only is a heat map a compelling image that tells a story, it is also interactive and you can mouse over the color squares to see the data behind the square and explore the numbers in your own state.
Does this peak your interest to see more interesting visualizations? Here is a galley of visualizations created in Tableau Public, a free visualization software. In addition, The New York Times has a great website called "What's Going On in This Graph?" that is being used to teach students about statistics.
Want to learn more about creating visualizations? NNLM has some great additional resources you can explore. This recorded webinar, Data Visualization: Theory to Practice provides an overview of data visualization and an introduction to some tools to create visualizations. This webinar recording, What's in a Data Story? Understanding the Basics of Data Storytelling focuses on how storytelling and data visualizations are connected.
Sometimes a picture really is worth a thousand words!!