Addressing Attitudes and Science Mistrust During the COVID-19 Pandemic
Posted by Michele Spatz on January 21st, 2021 Posted in: Health Literacy, News from NIH, News from NLM, Public Health
Tags: COVID-19, disease outbreak, health literacy, nih, nlm, public health
---
Please join NNLM for this important webinar: Addressing Attitudes and Science Mistrust During the COVID-19 Pandemic
When:  Thursday, January 28th at 8:30 a.m. Alaska time / 9:30 a.m. PT / 10:30 a.m. MT [It will last approximately two (2) hours.]
This national program is brought to us by NNLM SCR and the Texas CEAL Consortium as part of the NIH Community Engagement Alliance (CEAL) Against COVID-19 Disparities will include NLM Director, Dr. Patricia Flatley Brennan, RN, PhD. The Q&A will be moderated by Ms. Anna Kuchment, Science Reporter for the Dallas Morning News.
The agenda  features the following speakers:
"History of Medical Mistrust in the African American Community" by Dr. Torrence Stepteau, Precision Pain Solutions, a division of APW
"Learning Vaccine Hesitancy from the 30,000 Subjects of the HowWeFeel Project" by Dr. Xihong Lin, Harvard T.H. Chan School of Public Health
"NIH Initiatives and CEAL" by Dr. George A. Mensah, National Heart, Lung, and Blood Institute (NHLBI)
"COVID-19 Pandemic and its Effect on Trainees in NIGMS Programs" by Dr. Alison Gammie, Division of Training, Workforce Development and Diversity, National Institute of General Medical Sciences (NIGMS)
"Effect of Covid-19 pandemic on underrepresented mentees, a Mentee's perspective" by Dr. Amanda Roberts, National Research Mentoring Network (NRMN)
"Effect of Covid-19 pandemic on underrepresented mentees, a Mentor's perspective" by Dr. Stephen Thomas, University of Maryland Center for Health Equity
Participants will be able to submit written questions during the Q&A and selected questions will be addressed by panelists.
Registration is free and is required for all attendees by using the registration link:
https://unthsc.zoom.us/webinar/register/WN_iAugQfpgRZ-fX9kOV8ECWA
Live Spanish interpretation will be provided.
Please share this announcement widely with your colleagues, partners, and community members. We hope to see you there!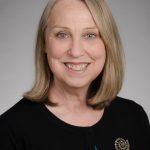 ABOUT Michele Spatz
Michele is the NNLM Region 5 Outreach and Engagement Coordinator. She has extensive experience providing consumer health information and a passion for health literacy. Michele truly believes, "Because of you, Libraries Transform.®"
Email author Visit author's website View all posts by Michele Spatz