Communities for Immunity, a partnership to boost COVID-19 vaccine confidence
Posted by Carolyn Martin on August 9th, 2021 Posted in: Consumer Health, Health Literacy, News from NNLM, Public Health, Public Libraries
Tags: consumer health, COVID-19, health information, health literacy, librarian roles, libraries, public health
---
Visit the IMLS (Institute of Museum and Library Services) website to read the full news announcement.
The Association of Science and Technology Centers (ASTC), the Institute of Museum and Library Services (IMLS), the U.S. Centers for Disease Control and Prevention (CDC), the American Alliance of Museums (AAM), the American Library Association (ALA), and the Network of the National Library of Medicine (NNLM) today announced the launch of Communities for Immunity, an unprecedented partnership to boost COVID-19 vaccine confidence in communities across the United States.
This important project launches at a critical moment as the United States is experiencing both a surge in COVID-19 cases related to dangerous new coronavirus variants and an urgent need to dramatically increase vaccination rates. "Throughout the pandemic, our nation's museums and libraries have supported their communities with critical educational and social services," said Laura Lott, President and CEO of the American Alliance of Museums. "As community pillars and trusted messengers, they are well-positioned to help build trust in and overcome hesitation to the COVID-19 vaccines."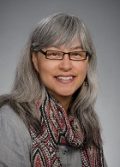 ABOUT Carolyn Martin
Carolyn Martin is the Outreach and Education Coordinator for the NNLM Region 5. She works with various libraries and community organizations to increase health literacy in their communities.
Email author View all posts by Carolyn Martin