Consumer Health Minute: Mental Health During a Pandemic
Posted by Carolyn Martin on May 19th, 2020 Posted in: Health Literacy
Tags: consumer health, coping, disease outbreak, health information, mental health
---
Research has shown that social isolation can pose a health risk, pandemic or not. And, now numerous news stories, blogs, and social media have posted about the effects of isolation and its effect on work, at home, and our mental well-being during this current health crisis. You and the communities you serve are also feeling these effects.
Though some states are lifting their stay-at-home restrictions, we will most likely continue to experience various levels of continued social distancing. How can you help? Here are some resources to assist your patrons and communities to help them through this time of isolation.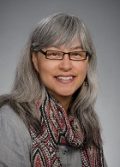 ABOUT Carolyn Martin
Carolyn Martin is the Outreach and Education Coordinator for the NNLM Region 5. She works with various libraries and community organizations to increase health literacy in their communities.
Email author View all posts by Carolyn Martin