Consumer Health Minute: NNLM Book Discussion
Posted by Carolyn Martin on September 20th, 2022 Posted in: Consumer Health, Education, Equity Diversity Inclusion, Health Disparities, Health Equity, Health Literacy, Library staff, News from NNLM, Public Health, Public Libraries, Training & Education
Tags: consumer health, immigrants, librarian roles, libraries, NNLM Book Discussion, online education, undocumented status
---
Our wonderful library communities are made up of diverse groups and individuals. Though we value the diversity in our communities, there may be times we struggle when someone else's history, culture, values, political and social and religious beliefs are so different from our own, including beliefs about health and illness. We may feel awkward interacting with people who have behavioral or mental health disorders or is disabled. We may be unsure how best serve everyone in our library communities.
The NNLM Book Discussion offers an opportunity for attendees to learn and consider how health is affected by implicit bias, culture, stigma, prejudice. It is also an opportunity for library staff to not only reflect how libraries may be part of the problem but to consider how libraries can improve their services to better meet the needs of their patrons. Join a session to discuss your concerns and share ideas with colleagues.
A new book is selected each quarter for the NNLM Book Discussion. To receive the 4 Medical Library Association (MLA) CE credits attendees are required to:
Complete the book in your preferred format
Log into the Moodle class to explore the shared resources
Do ONE of the following

Answer the required discussion question in Moodle OR
Attend one of the two live discussion sessions and participate
These CE credits are also eligible for the Consumer Health Information Specialization (CHIS).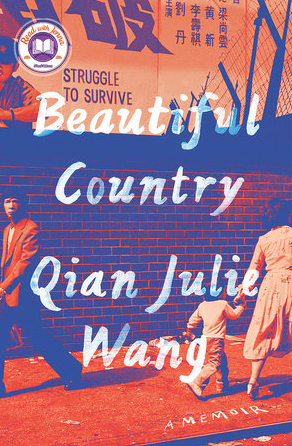 You are welcome to join us for the next session where we will read and discuss the book, Beautiful Country: A Memoir by Qian Julie Wang. It is the true story of a child who came to the United States in the 1990's with undocumented status. Julie's parents were professors in China but as undocumented immigrants, labored in sweatshops and similar work environments. Julie's mother does not seek help when ill because of fear and the expense but when she finally does the family is faced with an unfamiliar and confusing healthcare system. Julie herself, experiences prejudice and bias but finds refuge in the public library.
Register for this session scheduled to run from November 1, 2022 – January 31, 2023
Past sessions of the NNLM Book Discussion has included the books,
The Spirit Catches You and You Fall Down by Anne Fadiman
Doing Harm: The Truth About How Bad Medicine and Lazy Science Leave Women Dismissed, Misdiagnosed, and Sick by Maya Dusenbery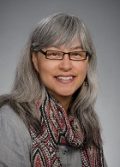 ABOUT Carolyn Martin
Carolyn Martin is the Outreach and Education Coordinator for the NNLM Region 5. She works with various libraries and community organizations to increase health literacy in their communities.
Email author View all posts by Carolyn Martin