Consumer Health Minute: Unlocking Life's Code resource
Posted by Carolyn Martin on April 4th, 2022 Posted in: Consumer Health, Education, Health Disparities, Health Literacy, K-12
Tags: education resources, genetics, genomic health literacy, genomics, science education
---
Genetics is becoming more a part of the K-12 school curriculum especially for middle and high school students. How can your library support your local school's instruction and learning? The National Institutes of Health has a number of resources but this post will focus on Unlocking Life's Code.
Genome: Unlocking Life's Code is the results of a collaboration between the National Human Genome Research Institute (NHGRI) and the Smithsonian National Museum of Natural History. The exhibit itself has been traveling the country but it also has an online presence.
This resource is particularly focused on middle school and high school students though anyone can use these resources to increase their knowledge about genomics.
Teachers and educators can use the many resources to supplement and enhance instruction and students can access these on their own without needing to create an account and it is all free!
First of all, you're encouraged to sign up for the monthly newsletter. The newsletter spotlights resources such as the timeline of Women in STEM but it also features news and opportunities for students and teachers such as the annual DNA Day Essay Contest from the American Society of Human Genetics and career information.
Unlocking Life's Code also include relevant and timely resources such as the interactive lesson plans looking at society and ethics regarding Henrietta Lack and her immortal cells. Students (and adults) will be exploring the impact of segregation on Black and African American patients.
Don't forget, April 25 is National DNA Day. The National Human Genome Research Institute provides some resources for you to use and participate. Check back frequently as the pages are updated.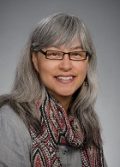 ABOUT Carolyn Martin
Carolyn Martin is the Outreach and Education Coordinator for the NNLM Region 5. She works with various libraries and community organizations to increase health literacy in their communities.
Email author View all posts by Carolyn Martin