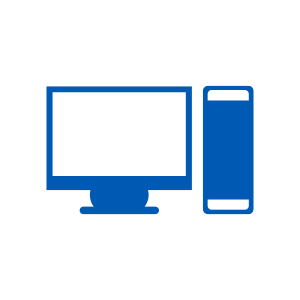 In a time where we rely so heavily on digital connectivity, how can we ensure that library communities have the support they need to stay connected?
The Public Library Association (PLA), National Network of Libraries of Medicine (NNLM) and the All of Us Research Program (All of Us) have partnered together to create free resources for library staff to support their community's digital literacy needs. Resources include a curriculum guide for library staff to teach digital literacy by using health topics and a series of online modules designed to teach basic Internet skills. Available in English and Spanish, the modules are designed to help new internet users navigate the online world.
Learn more about why digital literacy is so important to health, participate in virtual trainings, access free resources to help your library support digital health literacy, and promote your digital literacy training sessions to individuals in your community in partnership with NNLM and All of Us.
Visit nnlm.gov/allofus/digitalhealthliteracy to access these resources and opportunities and more!
Looking for more ways to engage your community around digital literacy?
Try promoting citizen science as a way for your community to practice digital literacy skills, learn about factors that impact health, and contribute meaningful data to scientific research!
To get started, check out our online course "Introduction to Citizen Science," a free, online class developed in partnership with SciStarter. This course is for any member of the public who is interested in learning about citizen science and how they can participate in citizen science activities both online and in-person.
Visit scistarter.org/nlm to access citizen science resources.
NNLM invites you to learn and share innovative ways to continue supporting the digital literacy needs of your communities with your colleagues in the NNLM network.
These opportunities have been brought to you in partnership with All of Us, a national research program seeking one million or more people from across the United States to help speed up medical research. Learn more about All of Us at joinallofus.org/internetskills.