New PubMed will be the Default for PubMed Access, May 18, 2020
Posted by Emily Hamstra on May 11th, 2020 Posted in: News from NLM, News from NNLM, Training & Education
Tags: Pubmed, PubMed.gov
---
The new PubMed will be the default for PubMed on or after May 18, 2020 (NLM Technical Bulletin, 16 April 2020).
The legacy PubMed homepage is displaying a banner to alert users of the change, and direct users to the New PubMed Transition FAQs.

NLM and NNLM have many resources to help PubMed users learn about the new PubMed.
If you're a PubMed superuser:
Register for NNLM's "How PubMed Works" webinar series. The series includes 4, 1.5 hour webinars: Introduction, MeSH, ATM, and Selection.
Check out additional resources on NLM's PubMed Online Training site. The site collects recorded webinars, handouts, and more.
If you teach PubMed:
Explore NLM's PubMed Trainer's Toolkit. This toolkit includes slide decks, handouts, and "quick tour" tutorials. The tutorials can be imported into your institution's learning management system.
If you're new to PubMed:
Enroll in PubMed Essentials. This on-demand course, offered through Moodle, will provide you with information to get started using PubMed.
Have you created LibGuides, handouts, or sample searches for PubMed instruction? Share links and ideas in the comments section!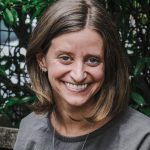 ABOUT Emily Hamstra
Emily Hamstra is the Assistant Director of NNLM Region 5.
Email author View all posts by Emily Hamstra