Now Open! Application process for NLM Traveling Exhibitions
Posted by Carolyn Martin on October 13th, 2020 Posted in: News from NLM, Public Health, Public Libraries
Tags: consumer health, health literacy, libraries, NLM Traveling Exhibits
---
The application process for hosting two new National Library of Medicine (NLM) traveling exhibitions, Care and Custody: Past Responses to Mental Health and This Lead is Killing Us: A History of Citizens Fighting Lead Poisoning in their Communities is now open.
All submissions must be received by November 6, 2020, 11:59pm, E.S.T.  An announcement of host sites will be made on December 28, 2020 by 5:00pm, E.S.T.
To apply for Care and Custody and This Lead is Killing, download the application forms below. Submit your completed application to: NLMExhibitionApplications@nih.gov by November 6, 2020, 11:59pm, E.S.T.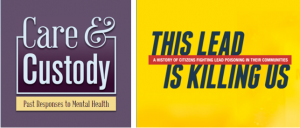 The goal of NLM Traveling Exhibitions is for libraries to highlight, showcase, integrate and share NLM's health information resources with their audiences, communities, patrons, and colleagues while hosting an NLM traveling banner exhibition.  To learn about the application process for hosting an NLM traveling banner exhibition and for ideas on how your library can engage with NLM health information resources, please visit the webpage, Get Involved: Host NLM Traveling Exhibitions
Join the NLM Traveling Exhibitions listserv to receive notifications for future announcements of when to apply to host an available exhibit.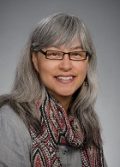 ABOUT Carolyn Martin
Carolyn Martin is the Outreach and Education Coordinator for the NNLM Region 5. She works with various libraries and community organizations to increase health literacy in their communities.
Email author View all posts by Carolyn Martin