NNLM Region 5 Announces Professional Development Awards!
Posted by Cathy Burroughs on November 23rd, 2021 Posted in: Funding, News from NNLM Region 5

---
NNLM Region 5 is pleased to announce new Professional Development Awards for up to $1,500/ each.  Applications for these awards can be submitted until February 16, 2022 while funds are still available.
Plan now to submit your award application to cover costs to attend virtual or in-person classes, conferences or workshops in the United States.  The award can also be used to arrange for an expert speaker to give a talk, workshop, class or lecture for participants in your organization or community. Events must be scheduled to occur between now and April 30, 2022.
Meetings, workshops, classes or talks should focus on health information; health literacy; health equity; diversity, equity and inclusion; outreach and engagement; citizen science; data science; public health; emergency preparedness; evidence-based medicine, and organizational effectiveness.
To see the full funding announcement and download the Professional Development Award Application, visit: https://nnlm.gov/funding/rfa/professional-development-award-1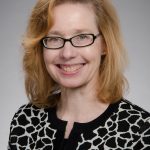 ABOUT Cathy Burroughs
Cathy Burroughs, MLS, is Executive Director of the Network of the National Library of Medicine, Region 5
Email author View all posts by Cathy Burroughs