Self-Learning Source: Mammography NIH Science Topic Fact Sheet
Posted by Carolyn Martin on March 24th, 2021 Posted in: Health Literacy
Tags: consumer health, education resources, health education, mammography
---
A high-quality mammogram plus a clinical breast exam, an exam done by your doctor, is the most effective way to detect breast cancer early. Finding breast cancer early greatly improves a person's chances for successful treatment.
The United States Preventive Services Task Force's recommendation* states:
Women ages 50 to 74 years should get a mammogram every 2 years
Women between the ages of 40-49 should talk to a doctor about when to start and how often to have a mammogram if they see a potential benefit to starting before age 50
But what is a mammogram and what does it do? The National Institutes of Health (NIH) provides a Science Topic Fact Sheet on mammography that is available to download for free. In it you will find:
What mammography results look like
What is digital and 3D mammography
The limits and risks of mammography
Knowing more about mammography can help you better understand the importance of this medical test as well help you better discuss your questions and concerns with your healthcare provider.
More information about breast cancer and mammography are available on MedlinePlus.
Also know that NIH's Science Topic Fact Sheets are a great way to learn more about a variety of health related topics such as MRI, Telehealth, and Drug Delivery Systems.
*this information is currently being updated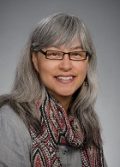 ABOUT Carolyn Martin
Carolyn Martin is the Outreach and Education Coordinator for the NNLM Region 5. She works with various libraries and community organizations to increase health literacy in their communities.
Email author View all posts by Carolyn Martin