Webinar: Environmental Justice and Community-Engaged Research in Communities of Color
Posted by Carolyn Martin on October 2nd, 2020 Posted in: Training & Education
Tags: COVID-19, EDI, environmental health, environmental justice, equity, health disparities, race equity
---
Please join us for NNLM's first session of the new Emerging Trends and Topics webinar series.
Tuesday, October 20 at 11:00 a.m. Alaska Time | 12:00 p.m. PT | 1:00 p.m. MT
Black, Indigenous, and People of Color (BIPOC) communities and low-wealth communities have been shown to host disproportionate numbers of environmental hazards and Locally Undesirable Land Uses (LULUs) including landfills, incinerators, petrochemical operations, refineries, industrial animal operations, among other uses. This proportionate burden is known as environmental injustice which is caused by racism embedded in our social, economic, planning, and environmental policies. These LULUs emit pollutants to the air, water, and soil that can have deleterious effects on the environment and human health. Studies have shown that host communities experience higher rates of asthma, diabetes, heart disease, cancer, and also COVID-19 cases.
This webinar will feature Dr. Sacoby Wilson, founder of the Community Engagement, Environmental Justice and Health Lab (CEEJHLab).  The CEEJHLab advances environmental justice through citizen/community science participation.
By the end of this webinar participants will be able to:
Define environmental justice
Apply the environmental justice framework to everyday issues
Identify different types of community engaged research approaches
Discuss how these approaches can be used in communities with air pollution problems.
Attending either the live or the recorded session provides 1 Medical Library Association CE. Register for  this important webinar, "Environmental Justice & Community-Engaged Research in Communities of Color"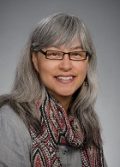 ABOUT Carolyn Martin
Carolyn Martin is the Outreach and Education Coordinator for the NNLM Region 5. She works with various libraries and community organizations to increase health literacy in their communities.
Email author View all posts by Carolyn Martin