Workshop for AP Biology and Undergraduate Audiences: Finding and Organizing NCBI Data for Your Research Project
Posted by Carolyn Martin on January 27th, 2022 Posted in: Education, K-12, News from NLM, Training & Education
Tags: science education, training
---
Finding & Organizing NCBI Data for your Research Project
Date and time: Tuesday, February 22, 7:00 – 10:00 a.m. SST, 8:00 – 11:00 a.m. HST, 9:00 a.m. – 12:00 p.m. AKST, 10:00 a.m. – 1:00 p.m. PST, Wednesday, February 23, 4:00 – 7:00 a.m. ChST
Description: This workshop will provide some tips for new users of NCBI databases on how to effectively search databases and use an NCBI account to organize key literature and biological data records. Shown in the context of finding helpful information for a new high school Advanced Placement or undergraduate biology student research project, we will take you step-by-step through how to find and store links to relevant citations as well as helpful organism, genome, gene, protein and 3D structure information.
In this online, interactive workshop you will learn how to:
Effectively search NCBI databases
Create an NCBI account
Use an NCBI account to:

Save a search and set up weekly or monthly emails to notify of new results
Store selected records from multiple databases for easy access later

Find related information in different NCBI databases using links
Impress a prospective research mentor
High school and undergraduate (educator and student) audiences are encouraged to apply for this upcoming workshop.
Learn more about the workshop on the NCBI blog, NCBI Insights
Apply here for this workshop.
Application close date: February 8, 2022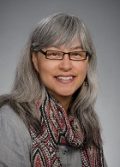 ABOUT Carolyn Martin
Carolyn Martin is the Outreach and Education Coordinator for the NNLM Region 5. She works with various libraries and community organizations to increase health literacy in their communities.
Email author View all posts by Carolyn Martin