Your Library and Citizen Science Month – How You Can Get Involved this April 2020
Posted by Nancy Shin on February 20th, 2020 Posted in: Public Health, Public Libraries, Training & Education
Tags: april 2020, citizen science, libraries, nnlm pnr
---
Do you run programs at your library? Interested in receiving a free Citizen Science Program Kit? Read on!
The National Network of Libraries of Medicine (NNLM), a program of the National Library of Medicine (NLM), has expanded its partnership with SciStarter to support Citizen Science Month (April 2020). In 2019, the two organizations worked collaboratively to promote Citizen Science Day in libraries, to increase awareness of citizen science in communities across the nation, and help individuals explore the impact of their environment on health. Through citizen science and crowdsourcing, NNLM can engage communities in addressing societal needs and accelerating biomedical science, technology, and innovation. Community participation in the research process also builds trust between NNLM and the communities that we serve. The featured projects address environmental and health issues through citizen science. SciStarter and the NLM put together a curated and publicly accessible page of activities  to support Citizen Science month and other Citizen Science activities in your region.
During the month of April, NNLM and SciStarter seek to host citizen science activities in select cities. Weekly webinars for the library community will be available leading up to the month of April for programming support and Citizen Science questions. Here's how your library can host an event:
Sign up with this form. If your city is not listed, please fill in your location on the "other" line. There may be expanded opportunity for events and programming support in your area!
Receive a program kit with instructions on facilitating an event
Set a date
Have fun with Citizen Science!
If you have any questions about Citizen Science Month this coming April 2020 or about citizen science in general, please do not hesitate to reach out to us at the NNLM PNR office at nnlm@uw.edu.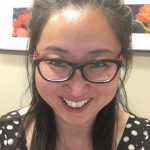 ABOUT Nancy Shin
I received my Bachelor of Science in the Integrated Sciences majoring in medical genetics and animal biology from the University of British Columbia (UBC). I also graduated from UBC's esteemed MLIS program with a focus on health librarianship. In 2018, I was the Research Data Management Sewell Fund Fellow for the Technology Incubator at Washington State University. Currently, I'm the NNLM Region 5's Outreach and Data Coordinator for the University of Washington's Health Sciences Library. In my spare time, I enjoy photography, drawing, cooking and baking, and travelling the world!!!
Email author View all posts by Nancy Shin