GMR Update – Monday!
Posted by Elizabeth Kiscaden on September 14th, 2016 Posted in: General

---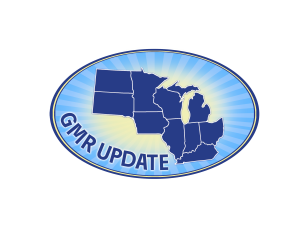 It's that time again… we'll be broadcasting our monthly update on Monday at 2:00pm CST.
I welcome your questions in advance, which our office will use to develop our presentation for Monday. (This means you, Marcia!) To submit questions in advance, please use our online form at: http://tinyurl.com/gmrupdate. The last time I'll look at this will be Monday at 10:00am CST, so if you have questions after that time, please save them for the Q&A at the end of the session.
This is our last GMR Update using Adobe Connect! I know this will cause many tears to be shed among our members. (Yes, I am being sarcastic.) Beginning at our Update in October, we'll be using WebEx software going forward.
Connect to the GMR Update here: https://webmeeting.nih.gov/gmrupdatesept/
Because the toll-free phone numbers have been hacked in the past, the NN/LM asks that we only display those once you're 'in' the room. In other words, when you log into the web meeting using the URL, you'll see the dial in information displayed. Make sense? If not, feel free to contact us with questions at gmr-lib@uiowa.edu or 319-353-4479.
– Liz Kiscaden, Associate Director, NN/LM Greater Midwest Region
ABOUT Elizabeth Kiscaden
Elizabeth Kiscaden has been a health sciences librarian for over a decade, working in both hospital and academic libraries. Originally from Minnesota, Liz now lives in Iowa City with her mixed-breed hound, named Tammy. She enjoys old martial arts movies, roadside historic markers, prairie plants, and afternoon naps.
Email author View all posts by Elizabeth Kiscaden