Resolve to Stay Active: A Fitbit Kit for Your Community
Posted by Darlene Kaskie on December 5th, 2019 Posted in: All of Us, Blog, Consumer Health, From the GMR, Funding, Outreach, Public Libraries, Technology

---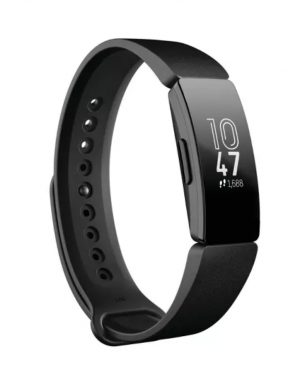 January traditionally is the month for making new resolutions usually with a goal to lose those extra pounds packed on during the winter holidays. Now is the opportunity to help your community make that fitness health resolution and keep it. How? Apply by Friday, December 20th for a one-time award of Resolve to Stay Active Fitbit Kit.
Resolve to Stay Active: A Fitbit Kit supports public libraries or other community organizations which serve populations that are underrepresented in biomedical research in providing access to health technology and consumer health resources. While interest in health-related programs and services has increased, many libraries and other community organizations lack adequate funding to provide health-related materials. The Resolve to Stay Active Fitbit Kits will lower barriers to providing health-related programs and outreach in public libraries and other community organizations.
Any network member within the Greater Midwest Region (GMR) is eligible to apply. However, GMR member public libraries that serve populations underrepresented in biomedical research receive first consideration. Not an NNLM member? Not a problem. It's easy to apply. Visit our Members page.
Awardees will receive one Program Kit containing:
Fitbit Inspire HR (quantity: 20)
Your Data, Your Devices, Your Apps: Use Technology for Your Health handouts (quantity: 100)
MedlinePlus bookmarks (quantity: 100)
NNLM All of Us trifold brochures (quantity: 100)
Book: Promoting Individual and Community Health at the Library, ISBN: 978-0838916278
Need program ideas for helping your community start and stay active?
Create an outdoor story walk.
Sponsor a library yoga class.
Select an NNLM Reading Club Heart Health book. Then encourage your readers to discuss the book while taking a brisk walk.
Install a stationary bicycle or treadmill with a USB connection to listen to an audible book.
Work with a local sponsor to install a blood pressure machine.
Ask a community health clinic to give mini-med talks about preventing heart disease, cholesterol, or high blood pressure.
We can't wait to receive your award-winning ideas. Supplies are limited. Apply now!
Fitbit is the official wearable device of the NIH All of Us Research Program.
To learn more about the All of Us Research Program, visit https://joinallofus.org/nlm.
ABOUT Darlene Kaskie
Darlene Kaskie, MLS, is a Community Engagement Coordinator for the Greater Midwest Region of the National Network of Libraries of Medicine (NNLM). She connects libraries to community health partners and provides training and funding to help communities access quality health information while also discovering All of Us, an NIH precision medicine research program. She has her Consumer Health Information Specialization (CHIS) from the Medical Library Association. When she is not advocating for health literacy, she is cheering on her two teenage daughters at their soccer and volleyball games.
Email author View all posts by Darlene Kaskie