MLA Webinar Viewing
Posted by nnlmner on January 27th, 2017 Posted in: Announcements

---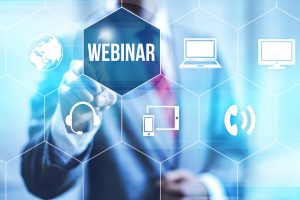 The NNLM NER will be hosting a viewing of the MLA Webinar, Searching with Ease: A Guide to Effective and Efficient Searches
February 8th, 2017 – 2:00-3:30pm
Terry Ann Jankowski, AHIP, FMLA, one of the preeminent educators on expert searching, guides novice and intermediate searchers on how to conduct any search with ease. Participants will learn how to translate search requests into strategies, identify the right steps and tools for the request and themselves, and use their results to refine their strategies.  #mlaExpertSearch
Objectives: At the end of this webinar, participants will be able to:
translate search requests into effective search strategies using both controlled vocabulary and natural language
select a search method appropriate to the search request and their search styles
review a search strategy with its results to determine steps to take to improve the search
The in-person, live viewing of this webinar will be held at the University of Massachusetts Medical School in the Lamar Soutter Library. Please click here for more information or to register.
If you cannot attend the live showing, but would still like to view the webinar and received MLA credit, you must register for the event.
A link to the recording, information about MLA credit, and all handouts will be emailed to all registered participants sometime AFTER the event.
Please contact Martha Meacham (Martha.meacham2@umassmed.edu – 508-856-1267) or the NNLM NER office (nnlm-ner@umassmed.edu) with any questions or concerns.
ABOUT nnlmner
Email author View all posts by nnlmner