NIHSeniorHealth.gov retiring August 1, 2017
Posted by Martha Meacham on June 26th, 2017 Posted in: Announcements, NIH, NLM, NLM Resources
Tags: Seniors
---
Launched in 2003, NIHSeniorHealth.gov was a database designed for seniors with special features including large print, audio presentations, covering diseases particularly associated with senior citizens. It was ahead of its time in addressing internet accessibility issues. In conjunction with the National Institute of Aging (NIA), NIHSeniorHealth.gov provided evidence-based health information to millions of older adults in a format geared to their cognitive and visual needs.

However, many of the features pioneered by the site have now become standard practice. Additionally, the National Institute on Aging has been able to offer a more targeted focus on continued research and resource development specifically to meet the needs of an aging population. Therefore, beginning August 1, 2017, NIHSeniorHealth.gov will redirect visitors to the Health and Aging section of NIA Web site. The site will no longer be supported or maintained, but a focus and dedication to improving the health and information for seniors will continue.
The NNLM NER will continue to work with and provide education to seniors and those who work with seniors. This is a large demographic in New England, and we will main a focus on improving the health and access to health information for this population. For example, NNLM NER will continue to offer trainings to help seniors navigate and understand health information on the internet; or provide materials and trainings to anyone in the community who works with seniors. In addition to the valuable resources available through the National Institute on Aging, the NIHSeniorHealth YouTube Channel will be maintained, containing over 110 videos, and MedlinePlus will continue to be a trusted resources for health topics, some with a specific seniors focus.
Please feel free to contact the NNLM NER office with any questions or concerns about this resource or any of our programming and outreach.
Parts of this post have been adapted from the June 20, 2017 NLM Technical Bulletin Announcement.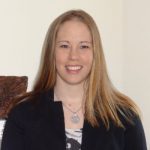 ABOUT Martha Meacham
Associate Director of the National Network of Libraries of Medicine, New England Region
Email author Visit author's website View all posts by Martha Meacham