Death Cafe at TechSpring
Posted by Margot M on July 14th, 2017 Posted in: Patient Engagement, Technology

---
On July 13, I left the office early and headed down the Mass Pike toward Springfield, MA. I was attending the Death Cafe hosted by TechSpring. Death Cafes are an emerging concept in bringing end-of-life decisions into public conversations. I was curious to see how a techie incubator would handle this topic.
TechSpring was launched by Baystate Health in 2014 to support technology advancement in healthcare. They host monthly networking events, bringing together tech innovators, healthcare providers and community members. Manager Jill McCormick was astonished at the turnout for this month's event–180 registrants–and wondered aloud if the topic was an especially powerful draw.
Peter DePergola, Clinical Ethicist at Baystate Health, opened the discussion by stressing the importance of patient values when making medical decisions. The task is to document those values. Medical resident Deirdre Lewis brought up the disconnect between how doctors die and how patients die. Doctors understand that heroic measures are often futile. As a result, doctors are more likely to create advanced directives.
Death Cafe attendees were invited to "pair and share", explaining wishes and fears to the person seated next to them. The volume in the room rose up, up, up. Organizers needed to tap on the microphone to bring everyone back into audience mode. Several people shared their fears around dying. One woman spoke of the fear of dying alone, as she has no children or nearby family. DePergola described the No One Dies Alone program at Baystate Health. Trained volunteers are called in to come sit with the dying.
The conversation turned to technology as Boston-area Palliative Care physician Mark Zhang talked about Cake, a platform for storing end-of-life preferences. Cake offers a wide range of topics, from identifying key people, documenting medical preferences, and leaving funeral arrangements, to stating if you want your Facebook account deleted.
Laurance Stuntz, Director of the Massachusetts eHealth Institute, recommended the recently published report Caregivers and Digital Health: A Survey of Trends and Attitudes of Massachusetts Family Caregivers. This report identifies challenges facing caregivers, and suggests tech solutions. Stuntz asked, "how can entrepreneurs support those who are coping with death?"
Technology is the tool. Conversation and documentation are key. Local photographer Sandra Costello closed the event with her story of being hired to take family portraits before the impending death of a beloved mother. She urged us to listen.
Resources mentioned at the Death Cafe:
Being Mortal,by Atul Gawande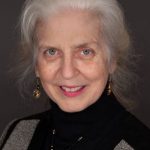 ABOUT Margot M
Email author View all posts by Margot M