Recreational Marijuana and Impact on Driving
Posted by Margot M on April 10th, 2018 Posted in: Public Health
Tags: Data, marijuana, public safety
---
On the day that the Massachusetts Cannabis Control Commission began accepting applications for Registered Marijuana Dispensaries, UMass Amherst hosted a symposium entitled Marijuana Legalized: Research, Practice and Policy Considerations. The School of Public Health and Health Sciences invited Darrin Grondel, Director of Washington (State) Traffic Safety Commission, to speak about the impacts of legalized recreational marijuana on driving. Washington State legalized recreational marijuana in 2014. Grondel's message is that drugged driving is difficult to manage. Standard field sobriety tests are inadequate, and warrants for blood draws are time-consuming. Marijuana products are incredibly diverse, and the physiological consequences of using those products is not clearly understood. Social acceptance of driving-while-high is troubling. Public health advocates need to dispute the idea that stoned drivers are safe drivers.
What does the research say about marijuana and driving? Read the Marijuana Research Reports from the National Institute on Drug Abuse.
Check the National Highway Traffic Safety Administration for press releases on the impact of impaired driving.
To learn more about the Advanced Roadside Impaired Driving Enforcement Program (ARIDE), the Drug Recognition Expert Program and other training programs for police officers, check the Massachusetts Highway Safety Division.
For fantastic resources to share with your community (slide decks, downloadable infographs) take a look at the Governors Highway Safety Association's guide on Drug-Impaired Driving.
Massachusetts will allow sales of recreational marijuana starting on July 1, 2018. New England will be watching as the Bay State makes the first move in this direction.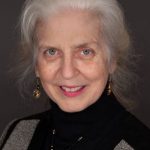 ABOUT Margot M
Email author View all posts by Margot M