Trends in Adult Learning
Posted by Susan Halpin on May 1st, 2018 Posted in: Communities of Interest, Instructional Design, Trainings
Tags: adult learning, Instructional Design, trends in education
---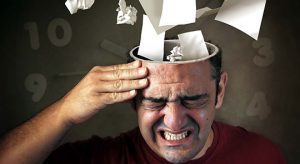 Are you a student or a teacher? My answer is I am both.
Even if you are an educator in a K-12 school, college or a university, I bet you also spend a portion of your time wearing the hat of a student.  Most of us experience being a student because our jobs require us to receive additional training or offer to us opportunities to learn new skills.
Recently I have been researching what's new in education to give me a foundation as I begin to develop a Communities of Interest program in Instructional Design.  Here's what I've learned are the current trends for adult learning.
Learning anytime, anywhere 
Online, mobile learning that is social provides learning opportunities through interaction and collaboration. Document sharing, blogging and video are allowing students to learn from each other and the instructors take on the roles of facilitators, rather than the traditional "teacher" role.  Online, mobile learning gives students flexibility as courses may be available on-demand or be self-paced. Course flexibility also gives students options to learn within a span of time that works with their schedule.
Online learning provides the ability to tailor the content of information to the needs of the student. Learning can be personalized through technology like academic analytics and facial coding built into some online learning environments. Adaptive learning systems and platforms that give real-time assessment provides immediate feedback to the student about their retention of material.  Students have the ability to control the pace of their learning too.
Artificial intelligence (AI), virtual reality (VR) and augmented reality (AR) interfaces and applications are giving students a more complete learning experience. Learning is moving from being static to being dynamic and immersive. For example, instead of learning about the circulatory system through a diagram in a textbook, students can experience the heart beating through an AR-supported device that enables visualization.
Classrooms, playrooms, un-bundled education
Freelancing is on the rise. Design thinking, entrepreneurship and innovation are qualities employers are looking for.  Students are using physical places such as "maker-spaces" where they have the space and time to learn through playing, building and discovery. Maker-spaces are collaborative learning spaces where students come together to share materials and learn new skills. Some students are using problem solving as a method of learning that provides education across a variety of subjects.  As students learn to solve problems, they are thinking critically and creatively, as well as gaining essential communication and collaboration skills.
School-business collaboration and employer partnerships
Educators are realizing their business communities offer some great resources students can use for real-world experience. When schools align learning opportunities based on input from the business community they are providing students with needed skills and ensuring that companies will have a workforce that is prepared for these jobs. School business partnerships can also provide the re-training for workers who need updated skills. Schools and businesses working together is a win-win for both.
In closing, the following quotes from Sandy Shugart, President of Valencia College sums up what many of these current trends will accomplish. "There is no reason any human can't learn anything," says Shugart as he stressed the need for educators, entrepreneurs and investors to stop classifying people based on their perceived ability. A successful learning experience occurs when the focus is on the learner and their experience. "Rather than trying to figure out who will succeed and who won't, now we ask, what are the right conditions for each learner to succeed?"
I used the following articles for the information provided in this post:
Deloitte Touche Tohmatsu Limited, "Education 2020," 2014, http://government-2020.dupress.com/wp-content/uploads/2014/11/Education-+-sources-11-7-14_Ramani-proofread.pdf.
David Wentworth, "5 Trends for the Future of Learning and Development," August 28, 2014, https://trainingmag.com/5-trends-future-learning-and-development.
Tom Vander Ark, "10 Current and Emerging Trends in Adult Learning," September 21, 2017, http://www.gettingsmart.com/2017/09/10-current-and-emerging-trends-in-adult-learning/.

ABOUT Susan Halpin
Email author View all posts by Susan Halpin