Visits to Eastern Maine Community College and Vose Public Library
Posted by Margot M on February 12th, 2019 Posted in: Funded Project, NLM Resources
Tags: community colleges, public libraries
---
Last week, I visited Eastern Maine Community College (EMCC) in Bangor, Maine. I spent the morning speaking with library and Information Technology staff about mobile apps from the National Library of Medicine. EMCC received NER funds to purchase twelve tablets, expanding the library's ability to teach NLM resources to nursing and allied health students. We focused on the resources available through TOXNET , MedlinePlus and PubMed.
We conducted sample searches in LactMed® , the database containing information about potential impacts of drugs and other chemicals on breast milk and infant blood. LactMed® suggests therapeutic alternatives, where appropriate. This database is updated monthly. TOXNET encompasses the Household Product Safety database, Haz-Map (Occupational Exposure to Chemicals) and Animal Testing Alternatives. WISER for First Responders, another TOXNET database, is relevant to EMCC's Emergency Medical Services and Fire Science Technology programs.
We talked about adding MedlinePlus to the home screen of the tablets. This website is optimized for different devices, and is not available as an app. I directed library staff to several NNLM YouTube recordings for additional information, such as PNR's "There's an App for That!" and NNLM's Resource Picks on LactMed® and LiverTox.
Library Director Janet Elvidge shared the frustrations of nursing students in using CINAHL, and we talked about usability issues with PubMed. Lastly, we looked at NLM apps HerbList and Turning the Pages.
Vose Library in Union, Maine
On my way back to Massachusetts, I took an exit off of Interstate 95 and headed down Route 131 to Union, Maine. The morning was gray and wet. I drove up and down hills, passing woodlands and farms. Incorporated in 1786, Union is home to 2200 residents. Motion Industries, distributor of mechanical parts, is located in this small town. Augusta (state capital of Maine) is a 40-minute drive to the west.
Like many rural towns in America, the center of Union has a post office and a general store. Vose Library is located just 0.2 miles down the hill. Director Sarah Masters greeted me warmly. She walked me through the collection of mystery novels and quilt displays. We talked about the value of displaying the work of local artists and craftspeople, and the popularity of Vose Library's Armchair Adventure series. I was happy to meet Sarah. With luck, we will be co-presenting–along with Lisa Shaw (Maine State Library)– at the Association of Rural and Small Libraries conference in September 2019. Details to follow!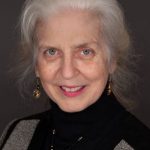 ABOUT Margot M
Email author View all posts by Margot M