Discovering Rutland County Libraries through #VTPassport
Posted by Margot M on July 16th, 2019 Posted in: Funded Project
Tags: Focused Outreach, Health Literacy, public libraries
---
This June, I took a drive up to Vermont to set the groundwork for this year's Focused Outreach work. NNLM NER is looking for ways to support health information dissemination in Rutland County. My first appointment was to speak with Jason Broughton, Vermont State Librarian. I was curious to hear his impressions of the health information needs of Rutland County. NNLM NER is funding the Vermont Department of Libraries (VTLIB) to support Vermont public libraries in addressing health literacy issues. I proposed that NNLM NER might work with library staff at Rutland Regional Medical Center and Castleton University to support nursing scholarship and research. Jason was enthusiastic about that idea, and introduced me to Vincent Livoti, Consultant for Special Populations at VTLIB. Vincent works to reach those who are underserved and underrepresented.
Jason talked to me about the lack of state funding for public libraries, as well as the struggle to fund continuing education for public library staff. We talked about the shifting demographics of Vermont and the resulting tensions among Vermonters. He told me about a joint program with the Vermont Historical Society. From July-September, public libraries will host community conversations with Paul Searls, author of Repeopling Vermont: The Paradox of Development in the Twentieth Century.
Following Searls's presentation, attendees will be invited to share their own perspectives on their communities. How can we use the lessons of history to frame our planning going forward? What is important to preserve, and when is it important to move forward? How can we balance different interests and create a Vermont that works for everyone?~Vermont Historical Society
On my way out, I grabbed an orange Vermont Passport to join in this fun summer program designed by the Vermont Library Association. Vermont residents are encouraged to visit public, school and academic libraries to get stamped. At the end of the summer, participants bring passports into their home libraries to have stamps counted. Staff sends this information to the Passport Committee, and participants are eligible for a prize.
As a librarian who visits libraries whenever I travel, I love this idea!
I decided to focus on Rutland County libraries. My first stop was Sherburne Memorial Library in Killington. Director Jane Ramos recently returned from presenting at ALA on the Vermont Fairy Tale Festival.
Next up: Rutland Free Library, featured in this news article to raise awareness of the #VTPassport program.
I had an afternoon appointment at the Rutland Regional Medical Center, but I had just enough time to stop into Bailey Memorial Library in North Clarendon (photo). Library Director Barbara Smith was very gracious, and interested to hear about the work NNLM NER is doing with Vermont libraries.
The next day, I drove up to visit two hospital libraries in northern Vermont (more on that in a future blog post). On my return to Rutland County, I stopped into the Roger Clark Memorial Library in Pittsfield. My visit was captured for their Facebook page.
From Pittsfield, I took a ride up to Chittenden Free Library. At first, I could not get into the library. I thought the door was locked. I double-checked the operating hours as many rural libraries have minimal hours. I gave the sticky door another try, and it opened. I got in to have my passbook stamped.
I drove down to Proctor Free Library for my last stop of the day. I discovered a lovely library nearby a marble bridge crossing Otter Creek.
During my last day in Rutland County, I headed to the Fair Haven Free Library. This was one of the few libraries that open at 8:30am, and is the only Carnegie library in Rutland County.
I got my last #VTPassport stamp at Castleton Free Library. Castleton is home to Vermont's first institution of higher education. I look forward to work with librarians at Castleton University, Rutland Regional Medical Center and Vermont Department of Libraries in the coming months.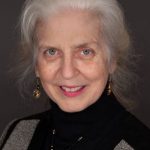 ABOUT Margot M
Email author View all posts by Margot M