Favorite Experiences at the New England Science Boot Camp for Librarians
Posted by karencoghlan on August 19th, 2019 Posted in: Blog
Tags: Boot Camp, bootcamp, Citizen Science, Data, data_science, eScience, science, science librarians
---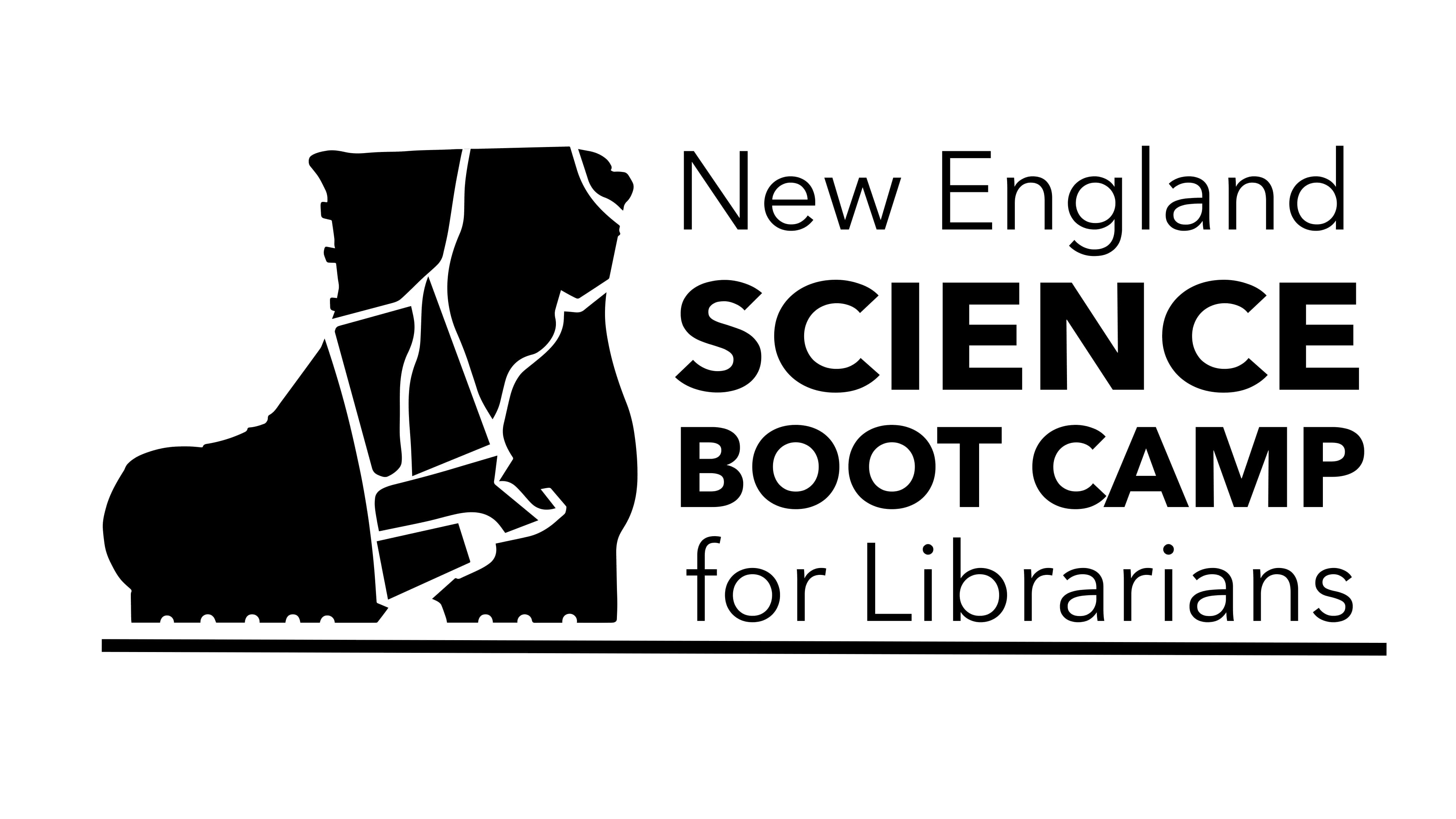 This is the final blog post in a series authored by several individuals who received scholarships to attend the and the New England Science Boot Camp for Librarians. In this installment, a scholarship recipient, Anne Marie Engelsen, the Science Reference Librarian at Fogler Library at the University of Maine, describes her favorite parts of the New England Science Boot Camp for Librarians.  For more information about the New England Science Boot Camp presentations including videos please see the New England Science Boot Camp for Librarians website.  ~~~~~~~~~~~~~~~~~~~~~~~~~~~~~~~~~~~~~~~
I was lucky enough to get a scholarship to attend the New England Science Boot Camp for Librarians for the second year in a row. Thank you to the Scholarship Committee and NNLM for the opportunity! This year was another success, and I was so glad to visit the University of New Hampshire's gorgeous campus. Here are my 5 favorite parts of Science Boot Camp this year (in no particular order).
Citizen Science
For the capstone talk Wednesday night, Malin Clyde (Community Volunteer State Specialist at the University of New Hampshire Extension) spoke about citizen science and her initiative, Nature Groupie, which lists citizen science volunteer opportunities in New England. We also learned about other citizen science initiatives like Zooniverse, a website that links people to small computer-based tasks for an active research project, Aurorasaurus, an app that lets people report active aurora borealis sightings around the world, and SciStarter, a larger scale list of active citizen science projects. For those who enjoy being outdoors and want to contribute to conservation or research projects, citizen science is a great opportunity! If you'd like more information about how you can link citizen science into the library, check out The Librarian's Guide to Citizen Science from Arizona State University and SciStarter.
Social Justice in Science
The second theme of Boot Camp (the others being Remote Sensing and Assistive Technologies) was my favorite by far. The first presenter was Sofia Lemons, a Lecturer in Computer Science from the College of Engineering & Physical Sciences, who explored the way bias is built into computing systems. When so much of our society and lives rely on computing systems, it's important to remember that computers are not inherently without bias because computers are made by people, and no person is without bias. This is seen when researchers find that facial recognition is only accurate for white male users. The second presenter was Dr. Elena Long, an Assistant Professor in the Department of Physics. Dr. Long's talk was equal parts workshop and call to action, highlighting the issue of deadnames in academic publications. Changing names on past publications is significant for trans academics because not doing it can out the academic as trans, which may result in discrimination. The choice becomes either outing themselves or losing some publications in a CV. In a nice change of pace, Dr. Long had the librarians workshop to discuss the barriers, systematic or otherwise, that might prohibit a name changing process from publishers. So what can we do? As librarians, we have a specific role that bisects the academic and publishing spheres and could help support this type of change. If we can connect, organize, and spread the message, we can create some ripples that can help combat the bad ripples that come from the issue itself.
One of the tours I went on Wednesday Morning was the Brewing Science Lab (complete with samples!!). UNH is the country's only university that has a distribution license for the beer produced from its brewing science lab, rather than partnering with local breweries. The lab supports a Brewing Science minor and performs analytical testing for New Hampshire Breweries. While we were there, we got to see all of the equipment and science that goes into making beers and ciders, then taste some of the beers made by students! They had a gose that used an invasive seaweed for its salty kick and an IPA with a basil-y finish. It was interesting to see the (admittedly tiny) lab that created some tasty brews and see the passion that Cheryl Parker, Brewery Manager, had for the program and teaching students.
Science Librarians
One of the main draws of Science Boot Camp for me is the community of science librarians that I get to see when I'm there. I was fortunate enough to have two fantastic mentors both years I attended Boot Camp- Sue O'Dell from Bowdoin College and Liz Fowler from the University of New Hampshire. Being from a fairly remote institution (UMaine is so far from anything), I love having this chance to spend time with librarians from around New England for some outside perspective and networking. The intentionally casual atmosphere of the conference allows for relationship building and general collegiality without too much of the pressure that other conferences have. I look forward to this part of the conference the most!
Snacks
Conference snacks can be hit or miss, but my snack experience at Science Boot Camp has been overwhelmingly positive both years. This year, UNH catering provided homemade chocolate pudding (!!!), chocolate-covered strawberries (!!!), snack mix, and more delectable delicacies. I was pleasantly surprised, and I now want nothing less than scratch-made pudding at every conference I go to. Well done.
Anne Marie Engelsen
Science Reference Librarian
Fogler Library | University of Maine
 ~~~~~~~~~~~~~~~~~~~~~~~~~~~~~~~~~~~~~~~
For more information about science librarianship, other upcoming events, or scholarships or funding please visit the NNLM Data Driven Discovery Website and the  NNLM NER website, or contact anyone in the NNLM NER office.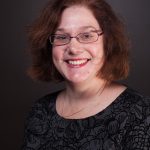 ABOUT karencoghlan
Email author View all posts by karencoghlan