15-40 Connection 3 Steps Detect℠ in Massachusetts Vocational/Technical High Schools
Posted by Margot M on March 5th, 2020 Posted in: Funded Project
Tags: cancer detection, youth
---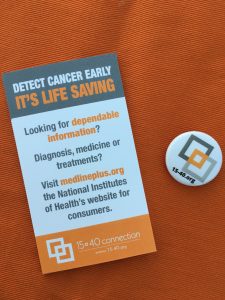 In 2018-2019, NER provided funding to 15-40 Connection to support the 3 Steps Detect℠ program at Massachusetts vocational and technical high schools.  This blog post is an excerpt from the final report submitted to NER in May 2019.
The goal for this project was to establish program partnerships to teach 3 Steps Detect℠ and share National Network of Libraries of Medicine and MedlinePlus resources, with a focus on Massachusetts Vocational/Technical Schools. Key contacts were identified as staff connected with health teachers, Health Track program directors, and/or Wellness Department Chairs. 15-40 Connection established communication with these contacts through emails, phone calls, and conferences.
In the implementation phase, to maintain consistency across all locations, the same Powerpoint presentation was used for all high school audiences. The presentation includes stories and lessons from cancer survivors with either live speaker or video format, as well as tips and suggestions for practicing the 3 Steps Detect℠. The presentations conclude with talking points for MedlinePlus as a trusted resource for health information, as well as handouts with medlineplus.org listed as a resource. In the case of the Train-the-Trainer model, teachers were given access to the Powerpoint and presentation script, as well as supplemental materials (worksheets, handouts, and activities) which could be used during the lesson implementation.
The largest challenge to this project came in the scheduling phase. We had hoped to complete education in more Vocational schools within the grant timeline, however getting the schools to commit to a date proved to be a challenge. While there was genuine interest in our program from many of the contacts we connected with, many schools were focused on other current problems such as the opioid crisis and vaping.
We found that many of our program partners were inspired to engage with the education in a more meaningful way. They identified with our mission to share early detection education with as many people as possible, and found creative ways to extend the education into their wider community. Students at Lunenburg High School designed and created bulletin boards and digital posters to be shared on TV screens around the school. Nursing students at Worcester State University broke up into groups and shared 3 Steps Detect℠ through tablings, interactive activities, and education sessions both on- and off-campus. These projects allowed early detection education to reach beyond our original target audience and impact the wider school community.
15-40 Connection is saving and improving lives through education. By learning how to recognize potential symptoms, when to act on those symptoms, and how to advocate for themselves with healthcare providers, students are empowered. Our programs are reaching audiences at a vulnerable age, and giving student health skills that they will be able to use for life. We are also providing trusted resources and relevant articles through our partnership with NNLM, including online, printed, and verbal references encouraging people to use MedlinePlus.
15-40 Connection teaches young people to detect cancer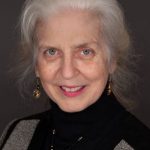 ABOUT Margot M
Email author View all posts by Margot M