NIH HEAL Initiative Workshop on Myofascial Pain
Posted by Margot M on January 5th, 2021 Posted in: NIH
Tags: Addiction, integrative medicine, pain
---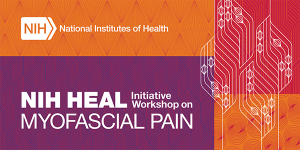 In September 2020, the National Institutes of Health hosted a two-day workshop on the intersection of substance use disorder and the management of myofascial pain. You are able to view the VideoCast for Day One and Day Two. The workshop opened by recognizing that our current opioid crisis arose from the mishandling of chronic pain. Rebecca G. Baker, PhD, Director of the Helping to End Addiction Long-term (HEAL) Initiative, spoke eloquently about the need for scientific solutions to high levels of overdose deaths in our country. Dr. Baker talked in particular about the need for interdisciplinary research on understanding chronic pain.
Helene Langevin, MD, Director of the National Center for Complementary and Integrative Health, followed Dr. Baker's talk with a review of our current understanding of myofascial pain syndrome. Unlike pain resulting from injury, the origins of myofascial pain are unknown. Healthcare practitioners can palpate "knots" of pain. Pressure or needling will make the area twitch and may offer temporary pain relief. Dr. Langevin invited researchers to explore objective measures of myofascial pain, and to develop better treatments. She is a proponent of acupuncture, manual therapy and physical therapy.
If you are pressed for time, I recommend jumping ahead to 1:13:44 on Day One. David Lesondak, Fascia Specialist at University of Pittsburg Medical Center, speaks from the perspective of a clinician who works with chronic pain patients. He provides manual therapy and guides patients through therapeutic movement. He spoke in detail about posture. At the end of his 12-minute presentation, I was delighted to hear him thank research librarian Heidi Patterson, MLIS. "Without her, I would not be so effective."
The majority of the two-day workshop was a discussion of noninvasive techniques to measure tissue structure, as well as computational modeling to promote the understanding of myofascial pain. The Executive Summary of the workshop is located at this link.
NIH HEAL Initiative
Twelve NIH Institutes and Centers are collaborating to develop "concrete strategies for rapid and long-lasting solutions to the opioid crisis." Launched in 2018, the NIH HEAL Initiative sponsors research in pain management and improved treatment of opioid misuse and addiction. Addressing myofascial pain is just one of many initiatives.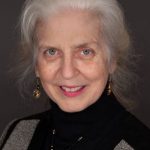 ABOUT Margot M
Email author View all posts by Margot M