How can Project ENABLE (Expanding Nondiscriminatory Access by Librarians Everywhere) make a difference at your library?
Posted by benniefinch on June 27th, 2022 Posted in: Blog

---
This guest post is contributed by Mary Murtland as part of her MLS internship with NNLM R7. Mary has an extensive resume including working as a library director in a rural library for over a decade! We are fortunate to have her spend her University of Rhode Island internship experience with us.   
According to the 2010 U. S. Census, nearly one in five people have a disability in the United States. Based on that data, it is safe to say that we either know, will know, or will become someone with a disability. People often think that the largest barrier for people with disabilities comes from the physical aspects of the library, but for many it is from how others perceive them and treat them differently because of their disabilities. Project ENABLE is a resource that provides many ways for librarians and other educators to break down these barriers.
Project ENABLE is a free training website that school, public and academic librarians can easily access,  providing six self-paced learning modules that are packed with information in many formats about people with disabilities. This website can be completed at your own pace.
The six learning modules are:
Disability Awareness
Disability Law and Policy
Creating an Accessible Library
Planning Inclusive Programs and Instruction
Assistive Technology in Libraries
Targeting Autism in Libraries
To access the learning modules, visit https://projectenable.syr.edu/ and then you can either browse the website by clicking on the "Training" menu item on the top left of the screen or click on the "Login/ Register" button on the top right of the screen to register.
The benefits of registering are:
All your notes will be saved.
You can receive a certificate when you have completed all six modules.
You may be eligible for credit from institutions that provide it for completing professional training.
Project Enable also has a resource database, a blog, and Train-the-Trainer workshops. The Train-the-Trainer workshops provide all the materials you would need to offer in-house staff training at your library.
I had a chance to talk to the principal investigator of Project ENABLE, Dr. Ruth Small, about how this website came into existence, why it is needed, and where she would suggest that you start.

Dr. Small started with an IMLS (The Institute of Museum and Library Services) grant funded research study from 2006 to 2009. The study was conducted in schools in New York state. There were 1600 librarians that participated in the study. When the librarians were asked how confident they were in providing services for students with disabilities only 5% responded that they felt confident in any way. From 2010 to 2011, Project ENABLE was created and it received more grant money from IMLS to provide free workshops for school librarians. Demand for the workshops from all kinds of libraries all over the country was so great that Dr. Small quickly realized that this training could no longer be done in person. In 2012, a new freely accessible training website was created. Project ENABLE is currently working on its sixth grant from the IMLS and she said that value has been added to the website with each grant.
One of the more recent grants has made it possible for her to add impact stories beginning in 2017. There are currently about fifty impact stories that Dr. Small describes as "small ideas that have a big impact". The impact stories can be found in the resource database. Another recently added resource are the two-part challenge videos. In Part One of these videos thirteen librarians nationwide shared the problems that they faced in making their libraries accessible and inclusive. In Part Two of these videos the librarians provide the solutions they came up with to solve the problems. Separating the videos into two parts allows the people watching them to brainstorm their own solutions to the problems before watching Part Two. Both the challenge videos and impact stories offer librarians the opportunity to share their successful ideas and strategies with their colleagues worldwide.
Dr. Small then talked about why this website is needed. She started by saying that "librarians really want to help people" and then talked about a response that she received from a librarian that was participating in her very first study. She had asked all the participating librarians to provide an example of an interaction that he or she had with a person with a disability at their libraries. One of the responses that she received was that there are NO patrons with disabilities in their library. This response bothered Dr. Small because it was what she found to be not only an outrageous response but also a common one. She added that people have a fear of the unknown and are sometimes afraid of working with people with disabilities.
Dr. Small suggests that people that are new to the website should begin with the first module of the training, Disability Awareness. The first module starts with explaining person first language and why it is used. She also encourages you to check out and try many of the other different parts of the training because you may find some parts more relevant to you than others.
More than 5,000 librarians have done the training that is offered at Project ENABLE. Consider the potential impact that Project ENABLE will have on both you and the people with disabilities that you interact with both inside and outside the library.
A few more resources that you might find helpful:
Disability inclusion – https://www.cdc.gov/ncbddd/disabilityandhealth/disability-inclusion.html
Disability and Health Inclusion Strategies – https://www.cdc.gov/ncbddd/disabilityandhealth/disability-strategies.html (including people first language)
Living With Disabilities – https://www.census.gov/library/visualizations/2020/comm/living-with-disabilities.html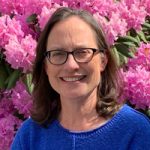 ABOUT benniefinch
Email author View all posts by benniefinch