Focused Outreach to Berkshire County, MA
Posted by Margot M on November 9th, 2022 Posted in: Public Health
Tags: Berkshire County, Focused Outreach, public libraries
---
This September, I took a drive out to Western Massachusetts to meet with library workers. Region 7 is conducting Focused Outreach to Berkshire County for 2022-2023. Several weeks earlier, I attended a meeting of library directors at the Berkshire Athenaeum in Pittsfield. I conducted a virtual visit with Annie Pecor, Director of the Northern Berkshire Adult Basic Education and Workforce Development program in North Adams.
During my September trip, I interviewed Deena Caswell, Library Director at the Bushnell-Sage Library in Sheffield, MA. This small town is located in the southwestern corner of Massachusetts, near the Connecticut state line. Deena shared her observations that senior health is the primary concern for patrons coming into their library. She told me that the library is an active partner in health outreach. They host mobile health units in the parking lot for vaccinations, blood pressure monitoring, and health screenings. The internet is spotty in town, with parts of the county having poor service for landline phones. She spoke extensively about the high cost of housing in the area and the inability for service workers to find suitable housing within a reasonable commute.
After visiting with Deena, I met with Dorothy Phillips at Mason Library in Great Barrington. This town is the birthplace of sociologist and essayist W.E.B. Dubois, and is bustling with shops and cafes. Dorothy told us that patrons are highly educated and interested in alternative medicine. There are seven cannabis dispensaries in Great Barrington, and we talked about information resources for learning about the health benefits, risks, and safety of cannabis and CBD products.
The Great Barrington Libraries serve the greater community in Southern Berkshire County. I drove by the Ramsdell Library, a branch of the Great Barrington Libraries, located in the village of Housatonic. I noted lawn signs that protested the water quality in the area. Dorothy told me that neighboring town Alford, population 486, does not have a library. She spoke about the high cost of housing in the area which impacts the availability of service workers to assist an aging population. She confirmed that internet service is spotty, and some children do not have internet access at home.
My last stop was at Stockbridge Library. The town attracts tourists and has a strong arts culture. I visited with Wendy Pearson, Library Director, and Rachel Nicholson, Youth Librarian. They shared their observations that many older adults come into their library. The patrons are highly educated and heavy readers of non-fiction. I asked about the lawn signs about water quality and learned that environmental health is a topic of interest to library patrons. The nearby Housatonic River is polluted with PCPs from former industry. In a follow-up Zoom meeting with Samara Klein, Library Director of Great Barrington Libraries and resident of Housatonic, I learned that the village water supply contains sediment and discoloration.
Stockbridge is home to the Austen Riggs Center, a private psychiatric hospital. The public library has a strong relationship with the Austen Riggs. As an open campus, patients are encouraged to participate in community life. In October, I met virtually with Librarian/Archivist Alison Lotto. She shared her observations on mental health in Berkshire County. The patients in residence are not local, but she does partner with schools and Berkshire Coalition for Suicide Prevention to address local needs. There are real issues with access to mental health care, especially for teens and children. She expressed concern about the local cannabis industry as patients are not allowed to use substances. With regards to the technology needs of Austen Riggs staff, she is frequently tapped to help with how to use continuing education software, how to access electronic medical information, and how to use Zoom for conferencing. Oftentimes, clinicians are stressed about technical difficulties: "I need this article now!" Librarians continue to play a role in information access in the electronic age.
Region 7 will follow up to offer trainings on relevant National Library of Medicine resources and to promote our newly announced funding opportunity. We hope to support the good work in Berkshire County.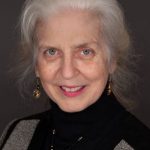 ABOUT Margot M
Email author View all posts by Margot M