21st Century Cures Act
Posted by nnlmscr on December 21st, 2016
---
"Stethoscope" by
Rohvannyn is licensed under CC0.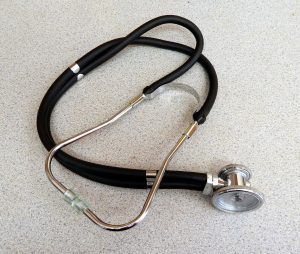 On December 13, 2016, President Obama signed into law the 21st Century Cures Act. This bill passed both the US Senate and House with overwhelming bipartisan support.
This law will provide $4.8 billion in funding for the NIH to fund research projects dealing with transforming cancer treatments, brain disorders, and precision medicine. Additionally, there are provisions that should help increase access to mental health care in a variety of ways.
The law also funds $1 billion for state grants to help the growing problem of opioid addiction. However, this law doesn't just affect funding. It has provisions that create a new U.S. Research Policy Board that will hopefully help ease the regulatory burden of academic research, ease medical device regulation, and create faster paths to drug approval. In a law that spans almost 1,000 pages, it will be several years, possibly decades, before all the effects can be seen.
For more information, please see 21st Century Cures Act — A View from the NIH in The New England Journal of Medicine.
Follow NN/LM SCR on Twitter and like us on Facebook.
–Written by Bethany Livingston, Research Administrator, NN/LM SCR
ABOUT nnlmscr
Email author View all posts by nnlmscr