A Note from Executive Director Brian Leaf
Posted by E. Bailey Sterling on March 20th, 2020
---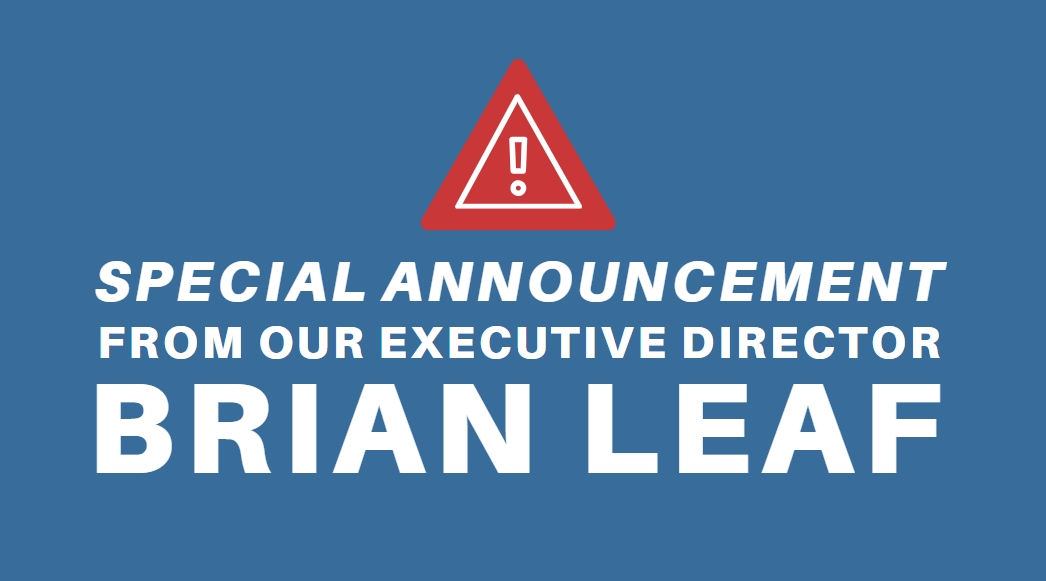 The following is a note from NNLM SCR Executive Director Brian Leaf regarding the COVID-19 outbreak and its effect on our office. This was originally distributed via email on March 13. 2020; it is being re-posted here in order to reach all of our network members. As always, feel free to contact us with any concerns or questions. We are committed to your well being and that of our communities.
---
As COVID-19 continues to impact the nation, our office hopes that you and your loved ones are able to stay safe. The University of North Texas Health Science Center in Fort Worth, where our office is based, has encouraged everyone to work remotely from home, and our staff will do so as well beginning Monday, March 16th. We'll still be available via phone and email.
Given widespread travel restrictions, we have canceled or postponed all of our planned travel as well as events we were hosting through May 2020. We understand that these restrictions have impacted your projects and personal lives. We are continuing to work in conjunction with our national office to explore solutions for those who are currently working or receiving funding from us.
We always want to provide consistent, accurate, and timely information. If you're looking for information regarding COVID-19, we encourage you to consult the following resources:
If you are on social media, you might consider following these accounts:
Twitter: @CDCgov
Facebook: https://www.facebook.com/CDC
Instagram: @CDCgov
And of course, please don't hesitate to contact me if you have any program-related issues or just want to let me know how you're doing. I'm always happy to chat.
Thank you,
Brian
ABOUT E. Bailey Sterling
E. Bailey Sterling is a Digital Communications Specialist with the NNLM SCR and presently a graduate student pursuing an MS in Information Science specializing in Health Informatics from the University of North Texas (GMG!). She's an analog gamer, writer, and lifelong learner living in DFW. If you have anything you'd like to see featured on the NNLM SCR blog or social channels, please email Bailey.Sterling@unthsc.edu. We would love to hear more about what's happening at your library!
Email author View all posts by E. Bailey Sterling