Arkansas Sees Tickborne Diseases
Posted by nnlmscr on February 27th, 2017 Posted in: Arkansas, Consumer Health

---
Untitled by PublicDomainPictures is licensed under CC0.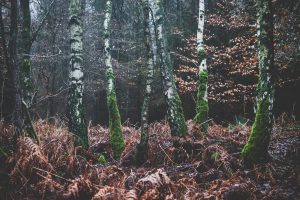 Recently, the Arkansas Department of Health announced it had discovered two diagnosed cases of tickborne diseases, which meet the surveillance definition for Lyme disease–this is the first time the state has had cases that meet this definition in 10 years.
Arkansas is generally considered a low-incidence state for Lyme disease, but several other tickborne diseases are more prevalent in the state, including tularemia, Rocky Mountain Spotted Fever, and Ehrlichia, all of which can be fatal.
Lyme disease is a bacterial infection transmitted to humans by infected blacklegged ticks. The symptoms are similar to flu and include fever, headache, and fatigue as well as a bullseye rash. If you observe any of these symptoms and have recently had a tick bite, the U.S. Centers for Disease Control encourages you to visit a doctor.
To prevent tick bites and in turn tickborne diseases, avoid wooded, brushy, or high-grass areas, use trails, and use repellents that contain 20 to 30 percent DEET.
To read more about Lyme disease in Arkansas, please visit "Tickborne Diseases in Arkansas."
To read more general information about Lyme disease, please visit the CDC's website.
Like NNLM SCR on Facebook and like us on Twitter.
ABOUT nnlmscr
Email author View all posts by nnlmscr