Asthma Can Be More Serious for African-Americans; New Research Suggests Why
Posted by nnlmscr on January 24th, 2017
---
Untitled by InspiredImages is licensed under CC0.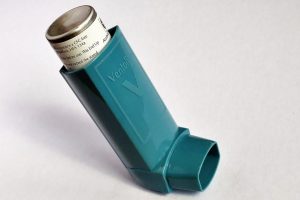 Asthma, a chronic respiratory condition in which a person's airways are always inflamed that can make it difficult to breathe, can be a much more serious condition for people who are black than those that are white. In fact, people who are black are 2 to 3 times more likely to be hospitalized for asthma than people who are white.
New research is suggesting that the difference in airway inflammation affects a patient's response to treatment. It was just recently that scientists discovered that airway inflammations vary among different races.
Researchers analyzed samples of coughed-up fluid of 1,000 asthma patients and looked for the white blood cell eosinophils. They found that people who are black are more likely to have eosinophilic airway inflammation, which may make it more difficult for them to control their asthma.
To read more about the study, please visit "Airway Differences May Explain Why Asthma Can Be More Serious for Blacks."  
Follow NN/LM SCR on Twitter and like us on Facebook.
ABOUT nnlmscr
Email author View all posts by nnlmscr