Bacteria on Nurses' Scrubs Can Transfer to Patients
Posted by nnlmscr on November 1st, 2016
---
"Photo" by Parentingupstream
is licensed under CC0.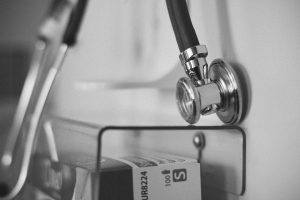 Hospitals are a place you go, generally, if you're unwell and need immediate medical attention. But what happens if the place where you're meant to be recovering is actually making you sicker?
In a new MedlinePlus article, they explain that nurses who are treating multiple patients can often pick up those disease causing germs and then spread them to other patients. According to researchers, the germs are often found on the sleeves and pockets of a nurse's scrubs, and then often on bed railings.
A 40-person study found that during a 12-hour shift there were 22 instances of one of five diseases being transmitted by a nurse's scrubs.
One of the primary takeaways of this sort of study is that healthcare providers have to be ever cautious on how they are treating patients and take the necessary steps to prevent disease transmission.
To read more about disease transmission by nurses' scrubs, please visit "Nurses' 'Scrubs' Pick Up Bad Hospital Germs."
Follow NN/LM SCR on Twitter and like us on Facebook.
ABOUT nnlmscr
Email author View all posts by nnlmscr